Welcome to Media Detective School!
What is Media Detective?
The Media Detective programs are activity-based, media literacy education, alcohol and tobacco use prevention programs that engage children in learning about media and substance use. These programs are the result of collaborations among child clinical and developmental psychologists, media literacy experts, veteran teachers, students, and substance abuse prevention professionals.
Led by the dynamic detective duo, Snoop and Scoop (dog and cat mascots), students are taught to unravel the mysteries associated with media messages and advertisements by attending Media Detective School. Students "enroll" in Media Detective School and learn 5 clues to help them to solve the mystery of advertising.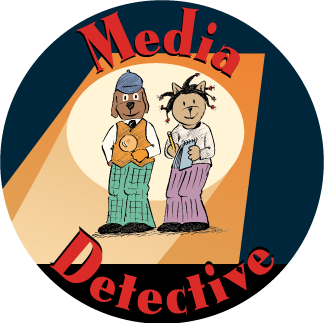 Media Detective
Media Detective
Teacher-Led Media Literacy Substance Abuse Prevention Program for Elementary School Students.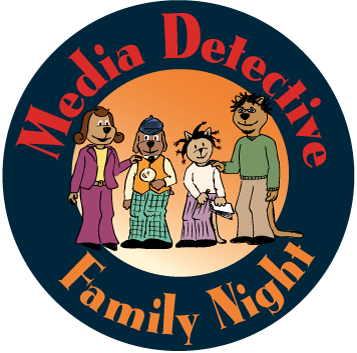 Media Detective Family Night
Media Detective Family Night
Media Literacy Substance Abuse Prevention Program for Families.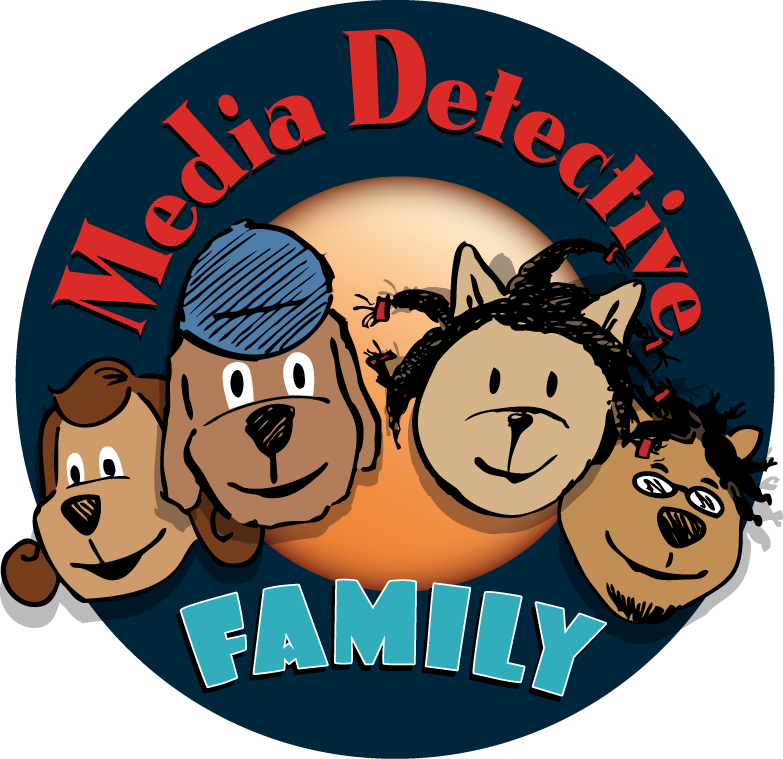 Media Detective Family
Media Detective Family
Web-based Media Literacy Substance Abuse Prevention Program for Families.
"I feel that students will be smarter consumers after going through this program!"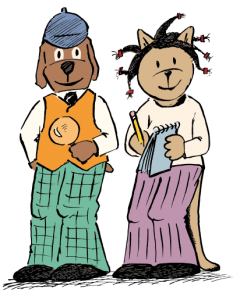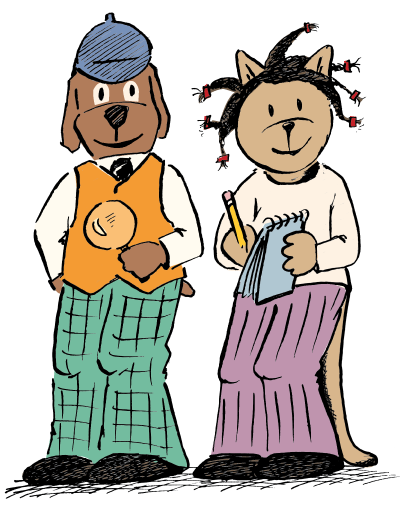 How Does Media Detective Work?
The programs consist of interactive activities and hands-on practice opportunities focusing on teaching critical thinking skills that build cumulatively upon one another throughout each program. Students discover the media world around them and apply critical thinking skills to better understanding what messages are being sent to them, particularly pro-drug messages about alcohol and tobacco products.
Students practice applying their skills to analyzing ads and other media messages that they encounter in their everyday lives, so that they are able to stop and think before simply accepting persuasive and often, unhealthy messages.
It is hoped that students will question what they do, think, buy, or believe based upon what they see in the media and will become active viewers who make decisions that are more informed by facts than emotions. The programs are filled with many "aha" moments as students take a closer look at the media and the world around them. In a randomized control trial (RCT), Media Detective was found to reduce intentions to use alcohol and tobacco among students who had tried the substances in the past- and those students reported higher levels of self-efficacy to refuse tobacco and alcohol as well (Kupersmidt, Scull, & Austin, 2010).
"The most important thing that I learned was that the ad companies (that sell tobacco and alcohol) use ad hooks to get people to buy their product, even if the target audience wasn't adults."
Parents can be Media Detectives Too!
Because parents, like teachers and schools, serve as important socialization agents of their children, and parents or caregivers have a significant impact on their child's use of substances, the Media Detective programs include both an online program that parents and children can complete together was well as a family night program that parents can attend in school after their children are taught the school-based curriculum. Parental attitudes about children's alcohol use have been shown to impact children's future use.
Likewise, parental monitoring and positive parent-child relationships in childhood act as protective factors for later substance use. Because substance use is inextricably linked with genetics and the family context, it is important for prevention efforts to expand beyond children learning in the classroom to an approach that includes parents and other family members. Parents or caregivers can reduce a child's risk of substance use through monitoring children's behaviors, expressing positive attitudes and self-efficacy for discussing substances, establishing positive norms and expectations about abstinence in childhood and adolescence as well as abstinence or moderation in substance use in adulthood, and by providing positive modeling and reinforcement of substance use behaviors.