Media Detective Family Night
Media Literacy Substance Abuse Prevention Program for Families
What is Media Detective Family Night?

Media Detective Family Night (MDFN) uses an original approach to incorporating families into a school-based, media literacy, substance use prevention program through a minimal intervention format. The framework for this program has been informed by literature on media exposure, media-related cognitions, parental influence, and substance use. By inviting families into the classroom, they learn with their children and are able to help reinforce their children's media literacy skills at home.
How does Media Detective Family Night work?
This program is designed to be used as a one-time workshop that is hosted by one or more teachers who have taught Media Detective to their third through fifth grade students. MDFN can be used to provide students with an opportunity to share their new media literacy skills with their families through completing interactive activities together. Students will also show the media advocacy projects created in class to their families. Teachers can use the MDFN program to provide their students with structured activities designed to reinforce the media literacy skills taught in the Media Detective program and to motivate families to get excited and involved in helping their children apply and practice media literacy skills at home and outside of school.
"It's a great way to begin discussing these issues with my children."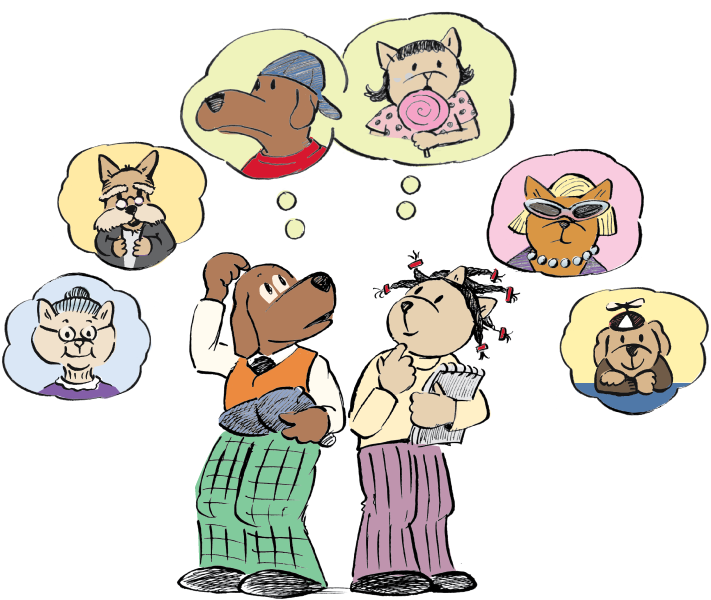 Introduce parents or caregivers to the field of media literacy education and its relationship to substance abuse prevention.

Help parents or caregivers to recognize the importance of monitoring their children's exposure to media.
Teach parents or caregivers media deconstruction skills, so they can apply them in doing logical analyses with their children.

Provide children who have experienced the Media Detective program with an opportunity to demonstrate their knowledge of media literacy skills to their parents or caregivers.
Teaches media literacy and media mediation skills to parents

Reinforces students' media literacy skills

Helps encourage parental involvement in their children's education both inside and outside of school
Alcohol and tobacco prevention with parents, caregivers and their children integrated into the excitement of hands-on media literacy activities

Easy implementation for teachers

Based on state-of-the-art scientific research and theory on media literacy education and effective substance abuse prevention approaches
Approximately 1.5-2 hours
1 in-person session plus take-home notebook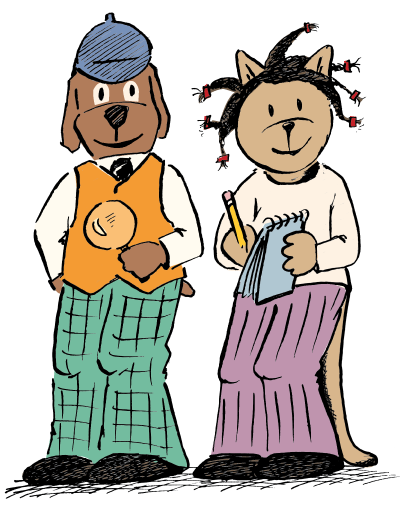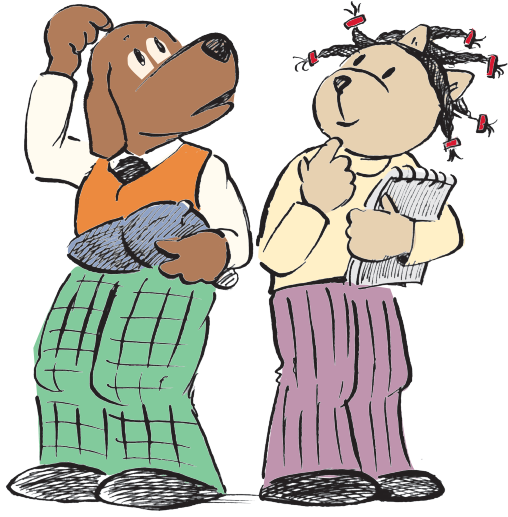 Media Detective Family Night Teacher Manual
Multimedia presentation
Casework Materials:
Family Detective Notebooks

Stickers for parent-child teams

Media Detective Family Night magnets (optional)
Team Casework: Families team up as Media Detectives to solve mysteries about the media in a series of cases. Students will be able to demonstrate their knowledge of the five Media Detective clues by coaching their families through the interactive activities involved in each case.
Student Media Advocacy Presentation: Families have the opportunity to view the student media advocacy projects that were created during the MD lessons. Families will also be asked to deconstruct the original ads with their children and discuss their child's counter-ads.
Group Practice of Skills: At the end of the program, the teacher will gather all of the families together for group practice. Together, they will review the five MD clues; deconstruct an alcohol commercial; and discuss media advocacy opportunities.
After participating in the program, teachers, parents, and students reported highly favorable opinions about their experiences. In addition, parents became more likely to believe that alcohol and tobacco marketing is targeted at youth. Also, parents reported being highly motivated to counter this marketing at home with their children. Notably, in a follow-up questionnaire completed four weeks after participating in MDFN, parents reported that they continued to work on media literacy activities with their children. In fact, parents reported completing an average of six activities over the course of one month. These reports provide evidence that without providing parents with any external incentives, they were highly motivated to integrate media literacy activities into their everyday lives and that MDFN impacted parents and students behavior long after the one-session school event.
"This program was absolutely worthwhile.  We should teach these kids before the ads can hook them. Knowledge is power and these tools will help our kids as they grow up."
"It was a positive learning experience that gave us the opportunity to bond."
"Now we have the same base knowledge to discuss future ads."
"It's a great way to begin discussing these issues with my children."
"What I liked most was how the program made everybody get involved. It was nice to see the children excited about teaching us what they already learned."
"It was informative and gave a skill that is useful now and in the future for me and my family."