Media Detective Online
Remote Learning Media Literacy Substance Abuse Prevention Program for Elementary School Students
Media messages are all around us and many of them may be sending unhealthy messages. By learning how to analyze those messages early in life, children can better protect themselves from the persuasive influence of tobacco and alcohol marketing.
What is Media Detective Online?
Media Detective Online is a web-based program with fun activities and media analysis lessons to help students discover the hidden messages of advertising at their own pace. Students will use clues to find the truth behind advertisements and learn how to effectively resist negative media influences. Media Detective Online is built upon the effective Media Detective and Media Detective Family programs, which have been proven to effectively reduce children's intent to use alcohol and tobacco and parents report that the program is motivational, age-appropriate, and easy-to-use.
"Students learned to find the hidden messages in advertising, and realized how much advertising is targeted at them."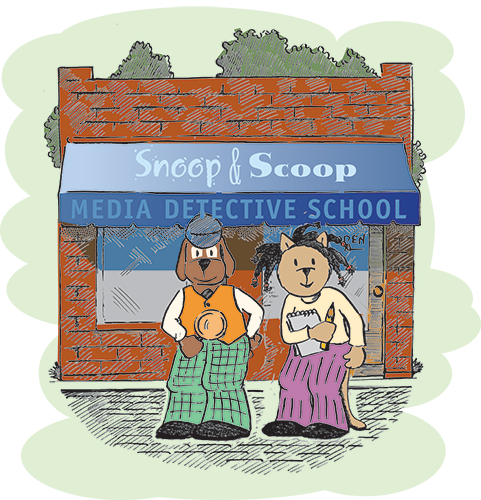 Media Detective Online includes:
Learning skills to become a certified Media Detective

A major case to solve with interactive activities

Creating a virtual counter-ad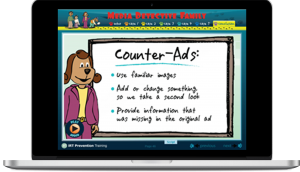 Media Detective Online is an effective way to prevent youth from experimenting with alcohol and tobacco.
Key Features
For Teachers and Administrators
Research-informed program applying established models of health decision-making and research on how children interpret media messages.

Easy implementation for remote learning. Entirely asynchronous online program with unique logins for each student.
Aligns with and easily integrates into health or language arts curriculum objectives
Entertaining, interactive, multimedia, activity-based program where students unravel the meanings behind advertisements and media messages

Mascots "Snoop" and "Scoop" help teach the important concepts and lead students through fun adventures in learning.
Students create their own media messages to share with one another.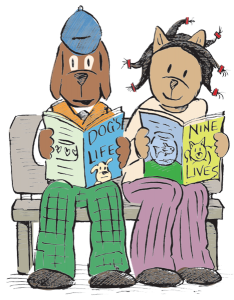 Approximately 2 hours to complete
Each student works at his or her own pace

Audio files to accompany the program for students who may have difficulty reading
An online portal gives students access to several interactive lessons on the five clues one needs to decipher advertisements. Each lesson builds on the previous, concluding with the student building their own counter-ad using the skills they learned throughout the program.
Media literacy education aims to empower children with the skills they need to draw their own conclusions about advertisements, particularly those with misleadingly positive messages about alcohol and tobacco. Media Detective participants have found the journey from being passive to active media consumer to be intellectually stimulating. To be sure, this is but one element in what must be a multi-faceted approach to the problem of youth substance abuse, but it is one that is designed to engage young people and spur them to action.